Mumbai– Full-service passenger carrier Jet Airways on Thursday said it has introduced a new pre-paid "Jet Global Pass" that will allow passengers to travel on the airlines entire network of 66 domestic and international destinations.
The airline major said the pre-paid "Jet Global Pass" — available as booklets with sets of four pre-paid coupons each — has been designed and made available for both economy and premiere travel at price points of Rs 52,673 and Rs 119,312 (excluding taxes) respectively.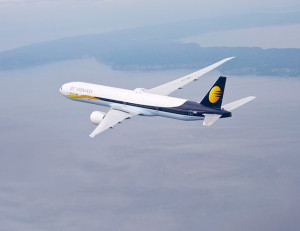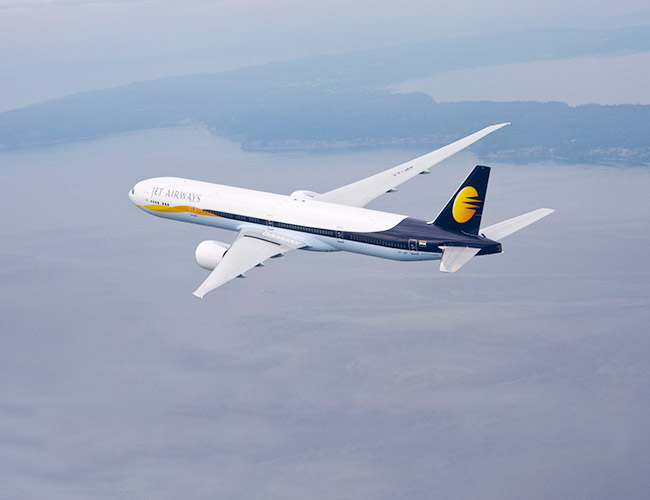 "The one-fare global pass will be specially advantageous for guests who maintain flexible travel itineraries and for those whose itineraries are firmed up at the last minute, as it will insulate them against higher available bucket fares or peak fares which generally prevail closer to the date of travel," the airline said in a statement.
"The Jet Global Pass will even aid frequent travellers beat seasonality since the pass offers tickets in fare classes that hold significant inventory and are therefore mostly available."
According to the airline major, passengers using the pass will need to pay only the fares printed on the coupon, independent of any price fluctuations or seasonality.
"The (Jet Global) Pass has great benefits for both corporate and leisure guests, allowing them to travel seamlessly throughout our network," Jayaraj Shanmugam, Chief Commercial Officer, Jet Airways, was quoted as saying in the statement.
"The global passes are also transferable to friends and family, which gives them the freedom and flexibility to manage their individual travel needs."
The airline added that passengers holding the pass also get to make substantial savings via incremental advantages in terms of a higher baggage limit of 20 kgs on domestic sectors as well as a zero cancellation charge and a zero date change penalty. (IANS)